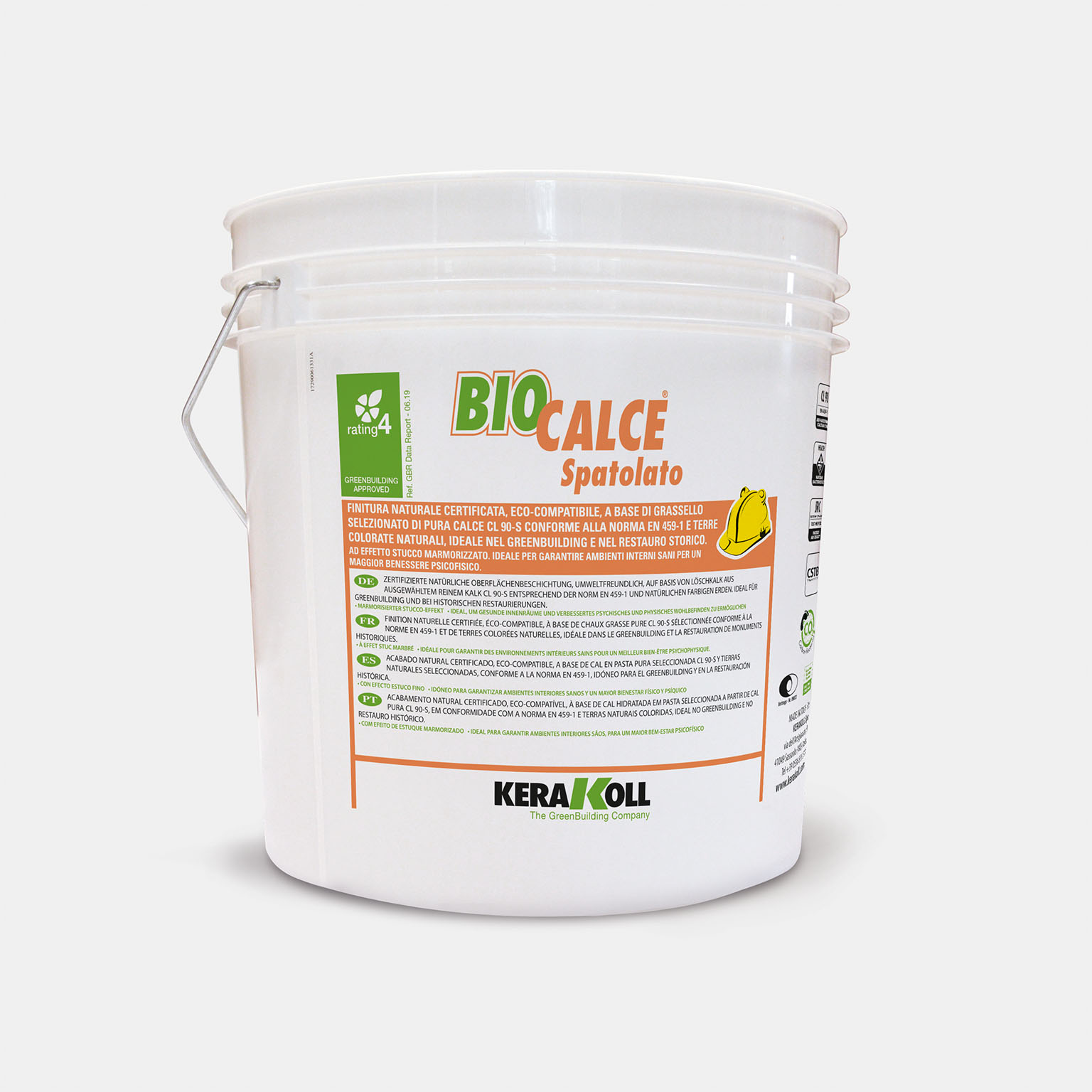 Documents
Eco‑friendly, natural, certified, spreader/trowel applied plaster based on selected pure CL 90‑S lime putty and containing natural coloured soils, compliant with EN 459‑1 standard, ideal for use in GreenBuilding and Historical Restoration.
Biocalce® Spatolato is suitable for highly breathable interior decorations of aesthetic quality.
Decoration with high aesthetic quality
Bacteriostatic and fungistatic product (CSTB method)
Colours: see colour chart.
Colours that can be reproduced: type C (Lime‑based mineral finishes).