Biocalce® Intonachino Colorato

Biocalce® Intonachino Colorato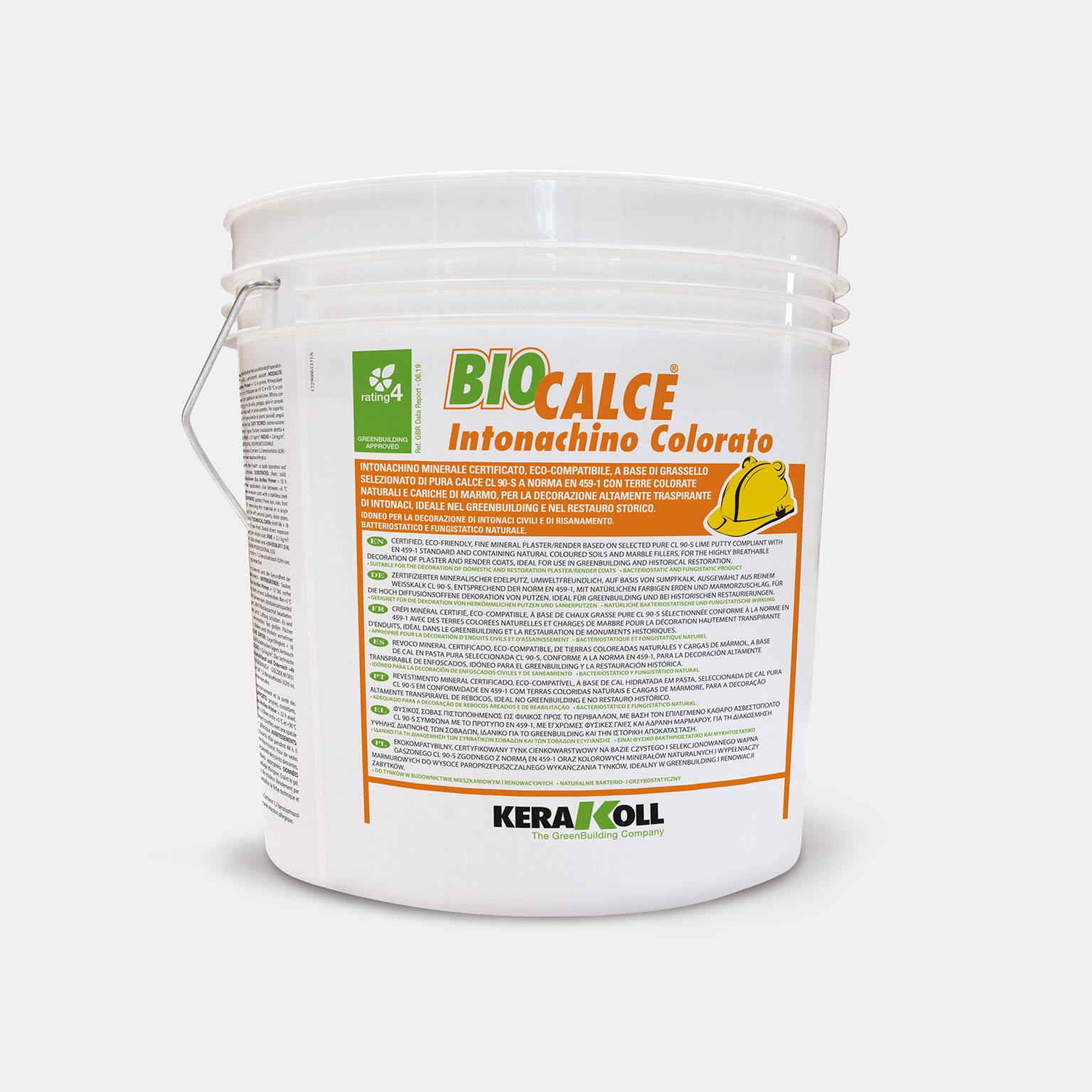 Documents
Certified, eco‑friendly, fine mineral plaster/render based on selected pure CL 90‑S lime putty compliant with EN 459‑1 standard and containing natural coloured minerals and marble fillers, for the highly breathable decoration of plaster and render coats, ideal for use in GreenBuilding and Historical Restoration.
Biocalce® Intonachino Colorato is especially recommended for the breathable decoration of Biocalce® conventional and restoration plaster and render coats and for use in high‑thickness applications.
Allows walls to breath
Bacteriostatic and fungistatic product (CSTB method)
Available in 3 grain sizes
Colours: see colour chart.
Colours that can be reproduced: type C (Lime‑based mineral finishes).