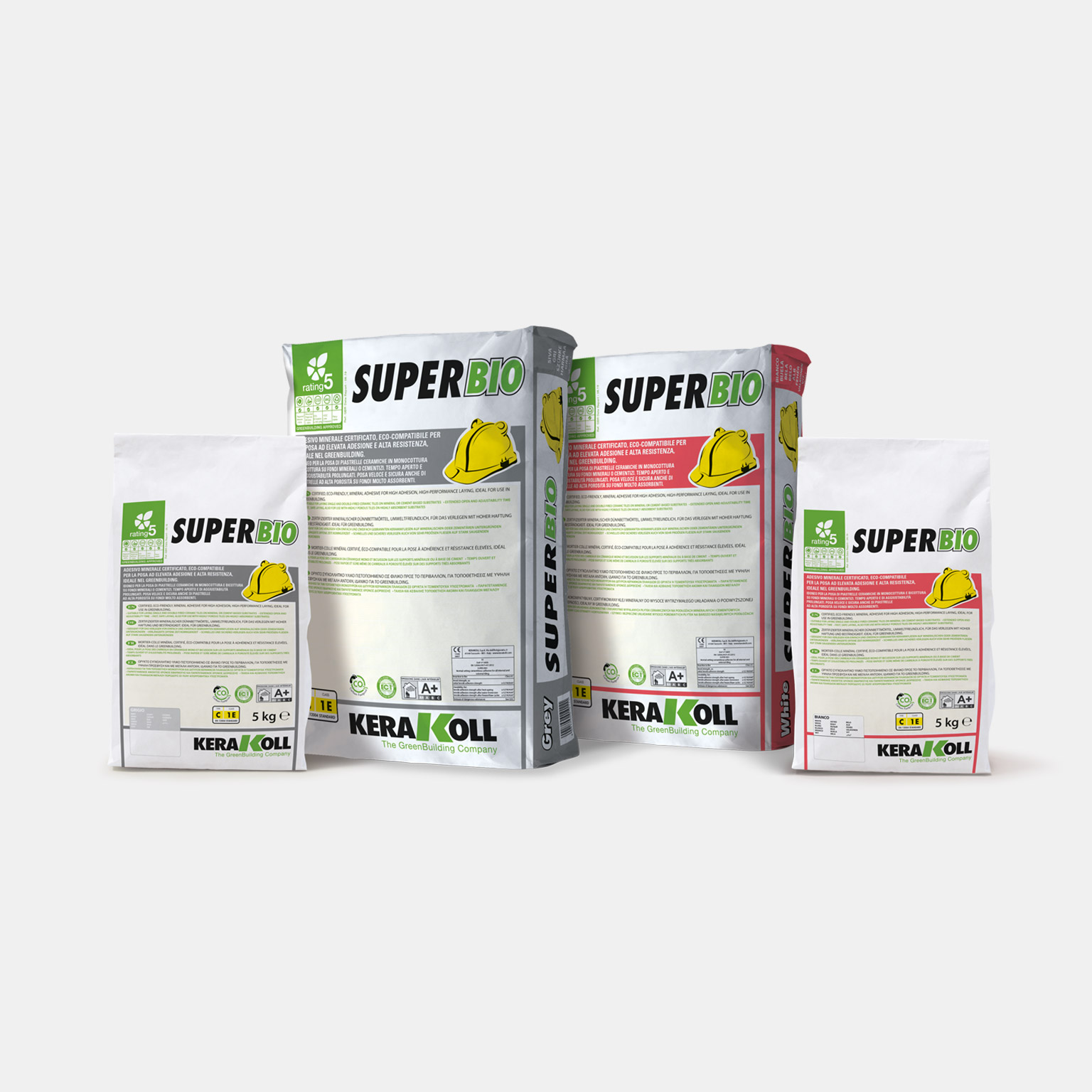 Documents
Certified, eco‑friendly, mineral adhesive for high adhesion, high‑performance laying, ideal for use in GreenBuilding.
Super Bio develops an extended open and adjustability time meaning even highly porous tiles can be quickly and safely laid on very absorbent substrates.
Suitable for laying single and double‑fired ceramic tiles on mineral or cement‑based substrates
Open time ≥ 30 min.