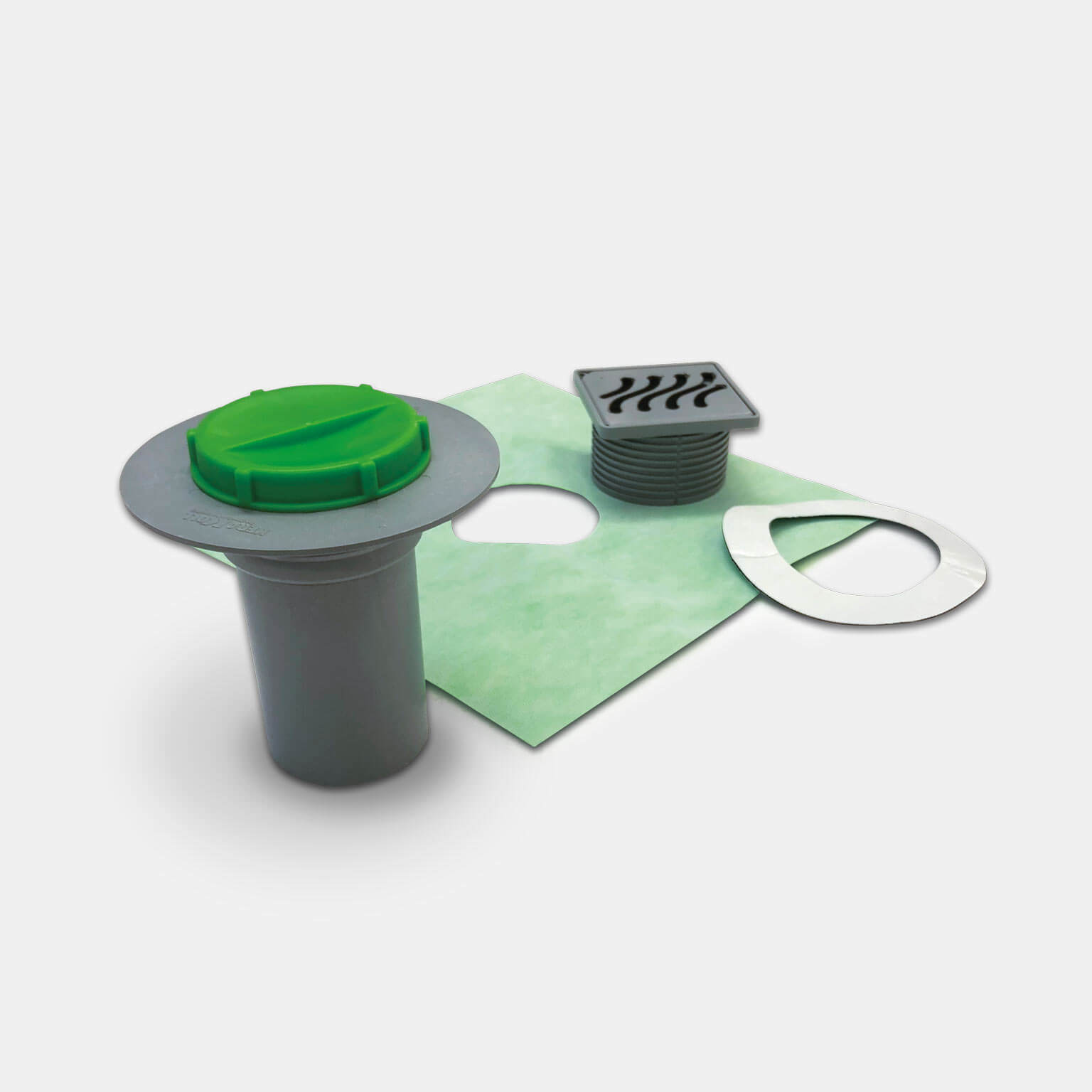 Documents
Central polypropylene drain with waterproof polyethylene membrane coated on both sides with polypropylene fabric, for use in Kerakoll® waterproofing systems.

The membrane, which is cold bonded with the self‑adhesive butyl flange, allows bonding with Biogel® gel adhesives and total compatibility with Aquastop waterproofing systems to guarantee a continuous waterproof seal.

Aquaform SD: lateral drain, height 74 mm, outlet diameter 50 mm, with removable siphon.

Aquaform VD: vertical drain, height 141 mm, outlet diameter 75 mm.
Can be connected to Aquastop waterproofing systems
Connection membrane (included) adaptable to any geometry
Perforated grill support to drain water circulating under the tiles
Detachable stainless steel grill
High resistance to collision