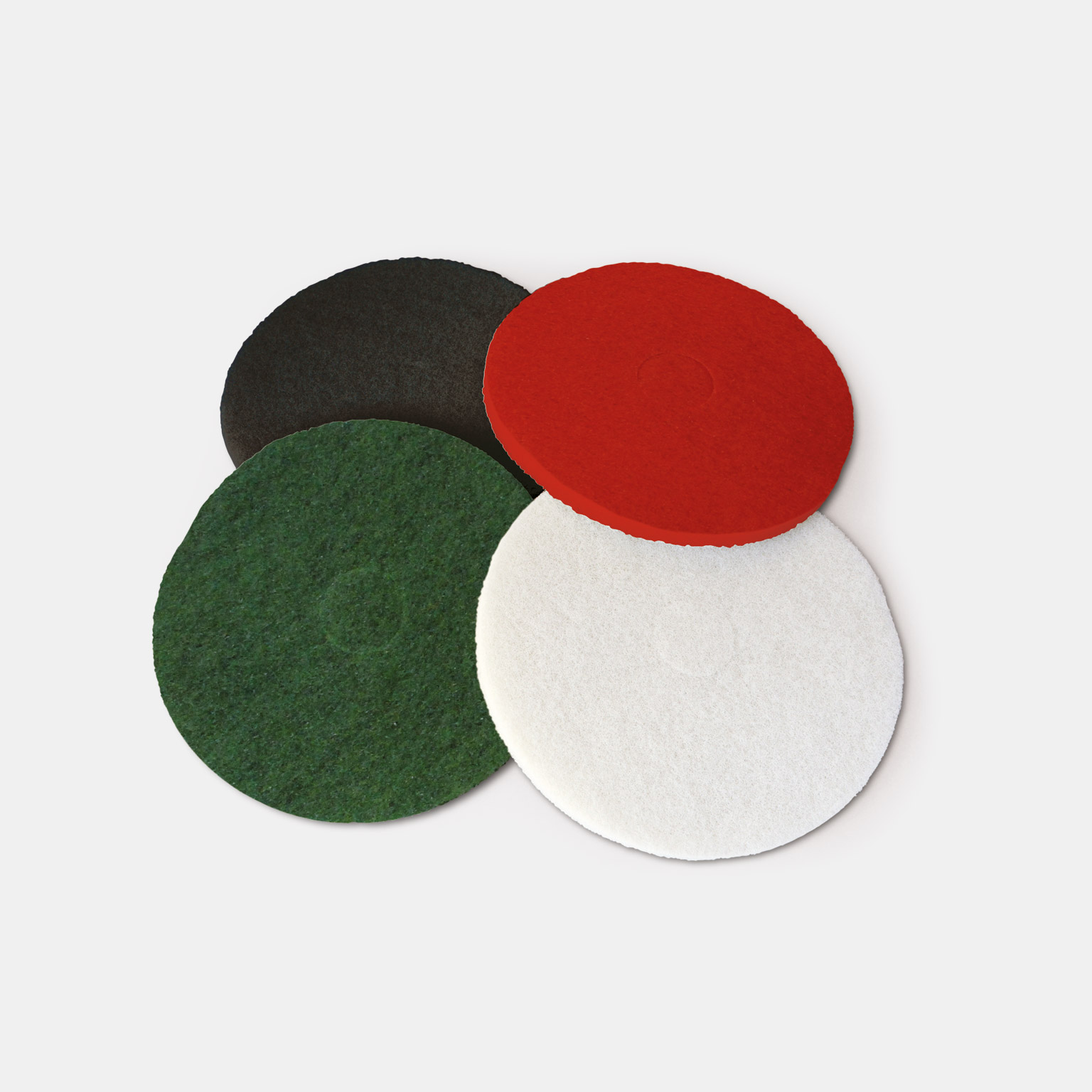 Inco‑Tex fabric pad to clean, maintain and polish floors.
White/blue/red colours: ideal as a support for Carboplus Sic abrasive mesh disks, to clean floors in general and for the application of oils and waxes, to be used with a soft cloth when applying protective and maintenance products and for floor polishing.
Green/brown/black colours: ideal for the thorough cleaning of resilient floors, to remove previous layers of waxes and protective coatings and when a light abrasive action is required, as a support for abrasive discs when a more of abrasive effect is required.
Reversible, can be used on either side
Strong, compact fibres